I recently booked another national TV commercial and I can now share it with you! This Listerine ad titled "Half Job" was originally planned only for the web during 2014 and 2015, but they eventually chose to air in across Canada as well. Well, on top of that, they are running it in the United States too!
It's the first TV advertisement that I'm a part of, since joining ACTRA, that gets aired in the USA. You'll find me playing the half-bearded man (well, the only man, one who is eventually clean shaven by the end, known as "beard guy" on set). The whole idea is you find people doing half the job of their morning routine. Shaved half their face, washed half their hair, moisturized half their face. Why? Because brushing your teeth shouldn't be the only part of your oral health care. Check out the commercial below!
Strangely enough, about a month prior to shooting this, I had released a comedic sketch (one of my 15s videos originally created for Instagram) which…without giving too much away, had something in common with the Listerine commercial. After you watch it, it will all makes sense.
On set, they were a little worried when I went to shave half my face. I had to get it just right. I reassured them that I had done it before and that I could do it on my own. In the end, it all worked out with the clients and team being really happy with the work (both the shaving job and performance). Lots of fun on this one…and I have to say, they had this vegetarian meatloaf for lunch that blew my mind!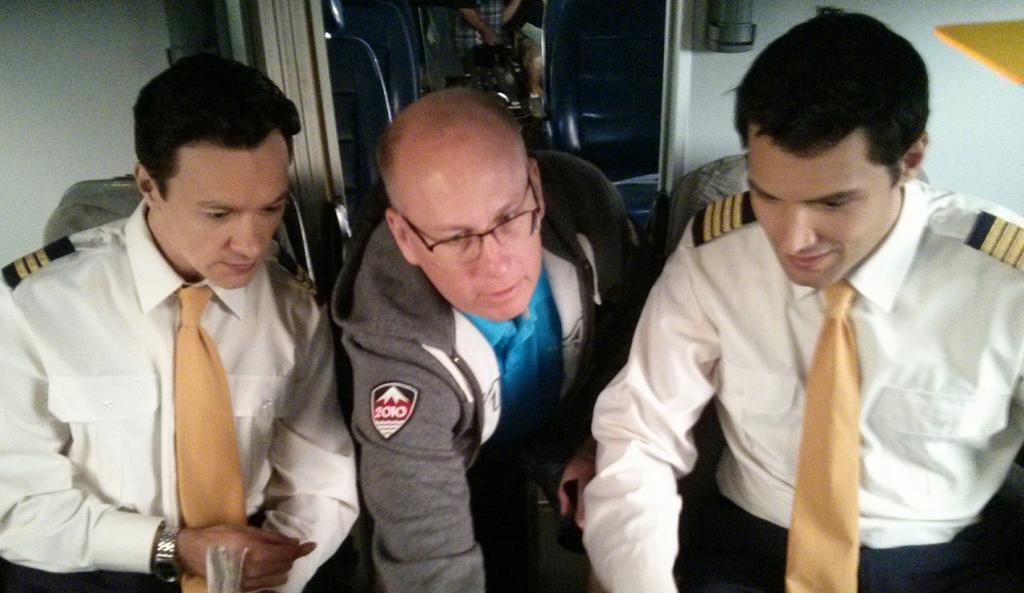 I also got back on the show Mayday (also referred to as Air Emergency, Air Crash Investigation and many other names)! They usually don't like to repeat actors, but since it's been a few years, I was invited back to audition for a part and landed it! Previously, I had played Safety Pilot O. Ozgur in the episode titled Who's in Control? and this time, I play a Spanish Captain. It was the first time I had to learn and perform with a Spanish accent. I loved the work, the challenge, and in the end, the director was pleased with accent and the shoot went great! Saw a lot of familiar faces on set (from the previous episode of Mayday and other sets) and had fun working with a lot of good people! I believe this will be the 9th episode of the 14th season. Will provide more information closer to the air date so stay tuned!